Article
Blockchain Solving Pressing Banking and Insurance Challenges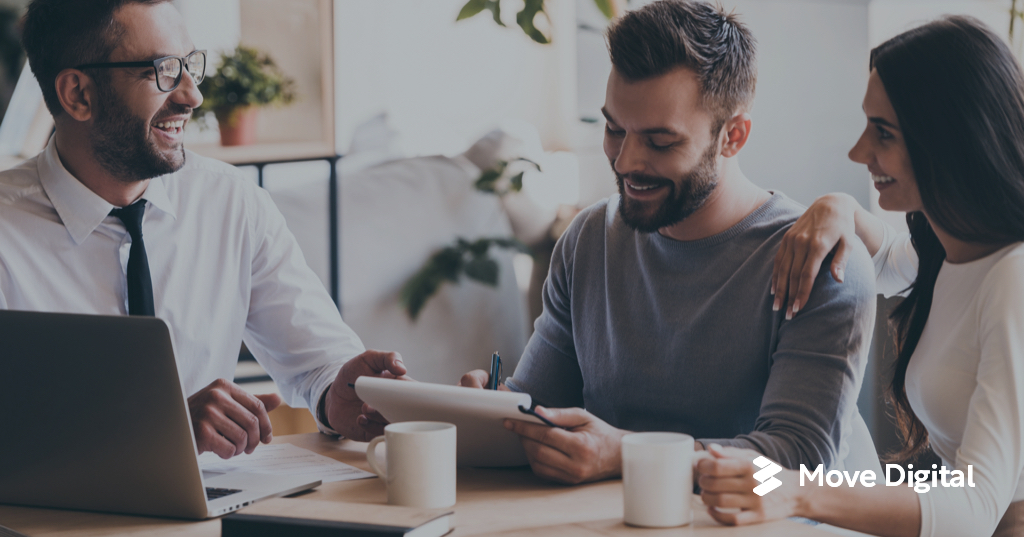 Beyond Blockchain #15: SE2, Wells Fargo, and HSBC tap DLT solutions for core infrastructure needs
Blockchain and distributed ledger technologies (DLTs) are revolutionizing the finance industry. These solutions offer a faster and more efficient way to transfer value and conduct complex business transactions without an intermediary. It is not surprising that the global financial services industry has been at the forefront of blockchain adoption.
A recent study revealed that 55 out of the top 100 banks have invested in blockchain-related businesses while several leading insurance companies have also tapped blockchain to improve their operations.
This edition of Move Digital Beyond Blockchain brings you a roundup of recent blockchain adoption efforts in the insurance and banking industry. It also covers an interesting integration of blockchain with internet of things (IoT) devices to improve efficiency.
SE2 pioneers use of blockchain for life insurance and annuities
SE2 is an annuities and life insurance services provider with over $100 billion worth of assets under administration. The firm recently partnered with blockchain startup Digital Asset to create DLT-based solutions for life insurance and annuities management.
The solution will utilize blockchain as a source of truth for storing insurance policy data. This use case is vital since different parties such as the agent, the client, the insurer, and reinsurer normally interact with the same record. Insurance companies currently share data using emails and spreadsheets which leaves room for errors.
Using a DLT network to store and share such insurance data reduces inefficiencies and maintains trust between all involved parties. SE2 also plans to use DLT to create an effective risk transfer mechanism between insurance companies and reinsurers.
Wells Fargo & HSBC to settle FX transactions using blockchain
Popular U.S bank Wells Fargo announced a partnership with British multinational investment bank HSBC to use its blockchain platform to settle bilateral foreign currency exchange (FX) transactions. Prior to this, the HSBC-owned FX Everywhere platform had only been used by banks within the HSBC Group. The current partnership will see HSBC and Wells Fargo utilize the same settlement ledger for processing transactions in U.S. Dollar (USD), British Pound sterling (GBP), Canadian Dollar (CAD), and Euro (EUR). The plan is to introduce support for more currencies in the near future.
Using a blockchain-based solution for settlement gives the banking partners real-time transparency regarding the settlement status for each transaction. It also reduces settlement risks and lowers the cost of FX transactions. Wells Fargo's blockchain-based solution has reportedly settled three million intrabank trades worth $2.5 trillion since going live in 2018 and looks set to gain more significance as the first external banking partners come onboard.
Pontoro taps blockchain to tokenize bank infrastructure loan
California-based blockchain startup Pontoro will utilize blockchain to tokenize private infrastructure loans issued by banks. Blockchain technology is being used to make this asset class easily accessible. The solution is being developed on the Ethereum blockchain using the Proof-of-Authority (PoA) consensus model and will utilize fiat currency for settlements.
In the future, it will also enable Pontoro to offer trading of private infrastructure loans using Alternative Trading Systems (ATS) that many expect to become increasingly popular. Italian multinational Banking group Banca Intesa Sanpaolo is an infrastructure partner for the tokenized loans which will be targeting institutional and accredited investors.
IEEE Standards Association applies blockchain to IoT devices standardization
The Institute of Electrical and Electronics Engineers (IEEE) Standards Association is an international body that sets the standards for diverse technological industries. The IEEE has partnered with smart device giants Lenovo, Ericsson, Huawei, and others to develop a new communication standard for internet of things (IoT) devices.
The new communication standard utilizes blockchain to define a decentralized identity for smart devices. Having an identity makes it easier for a device to determine which devices it should share certain kinds of data with. IoT devices utilizing the new blockchain-based decentralized identity solution will share data related to climate, traffic, etc, and blockchain usage will secure data transmission.
Latest Blockchain Investments
TassatPay raises $40M in latest funding round: TassatPay is a startup that utilizes blockchain to offer B2B payments. The firm recently raised $40 million and also unveiled its new payment network that allows banks to settle payments in real-time using tokenized dollars. Customers Bank, Western Alliance Bank, and Signature Bank are some of TassatPay's customers.
Japanese conglomerate Marubeni to invest in blockchain startup, Covantis: Switzerland-based blockchain startup Covantis will add Japanese trading business giant Marubeni to its illustrious lineup of investors. Covantis has developed a blockchain-based platform that promotes transparency in post-trade execution for agricultural products. Marubeni will assume an equal stake as existing agribusiness investors such as Cargill, COFCO Corporation, ADM, Bunge, etc.
Discover cutting-edge blockchain solutions for your business
The massive potential embedded in blockchain systems can be harnessed to significantly improve your business operations. At Move Digital, we have an in-house team of experts that will help you define and execute an actionable blockchain adoption roadmap. If you need help getting started with blockchain at your organization, feel free to send us an email.